Overview




With more than years of combined experience in designing, testing and producing in LED-lighting products and systems, Bright-Land has known how to understand client needs and can develop innovative lighting systems and high performance LED-based light solutions. Our experience, coupled with the experience of our partner companies, allow us to combine the advantages of LED lighting and digital control technology to produce lighting effects for small and large scale architectural lighting projects and systems.
Our lighting designs and products can help you to attract customers, impress clients, entertain spectators and delight the soul with color, motion, and creativity. From homes to retail centers to high-rise office buildings, the only limit is your imagination. Contact us to study the best solutions for your lighting projects with the latest technologies.


Our designs for OEM and ODM:
Printed Circuit Board Design
We design, manufacture, test, install and service LED Printed Circuit Boards:
all sizes;

shapes, such as round, rectangle and semicircular;
single or multi layer;
Flexible or Rigid board;
Aluminum, FR-4 and Polyimide material available ,
different working voltage, such as 3V, 6V, 12V, 24V, 90V, 110V and 240V;
all applications, such as accent lighting, linear lighting, landscape lighting, underwater lighting and public lighting;
and color changing control systems;






Special Molds Development
We can design and test cast molds, injection molds, plastic and rubber molds, forging molds and blow molds to make special LED lighting fixtures for all applications, such as accent lighting, linear lighting, landscape lighting, underwater lighting and public lighting.
Our experienced engineers use the latest communication software, such as Auto CAD, Solid Works, Master CAM and Pro Engineer to design innovative packaging and molds. Heat loss and transfer analysis determines the most efficient cooling systems in every mold. Quality Control uses the latest Mitutoyo measuring devices to ensure mold parts meet the design criteria. Mold sizes can range from 5ml to as big as 1000L volume.



RGB Control System Solution
As per clients' specific requests on color changing effect, such as jumping, gradual changing and flowing, we design, test, install and service RGB Control Systems at requested voltage and for different application areas like casinos, dancing floors, shopping malls, grand events.



Power and Signal Wire Design
We can design, test and manufacture power and signal transmit wires of different length, MM2, pins, shapes, colors and rated load with different connection interfaces for different application, such as power transmit and signal transmit.
If you have such specific custom requests, please contact us.
You can fill in the 'Inquiry Form' for any inquiries
Or email us at info@led-tronic.com with your detailed requests.
Or talk with our persons at 'Contact US'.

Electronic Assembly both in Through-hole and SMT :
For assembling the products, we have the following equipment available in our facility: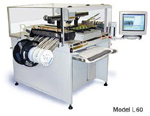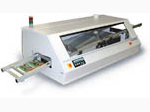 Auto SMD Pick & Place Reflow Ovens Wave Solder

Also we offer another services:
Wire & Cable Assembly;
Full Component Procurement